You might be wondering what the best lease management software is, or you may be considering whether or not it's time to upgrade from spreadsheets.
In this article we help you decide between the top lease software
Check Out Our Reviews On: Visual Lease, Lease Harbor, Nakisa Lease Administration Software, MRI ProLease and LeaseQuery
Because our software is often used for abstracting lease data, we get asked what the best software is for managing lease data after it has been extracted from documents.
Before we start talking software solutions, we need to talk about data.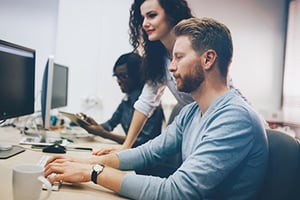 The most vital part of the process is ensuring you have accurate lease data to start off with. For many organizations this means a team of lease analysts manually looking through lease documents for the important information. While humans do make errors from time to time, the technology to replace this work has had a long way to go.
Traditional optical character recognition software with low accuracy meant that in the past it was simply more cost-effective to use good old "stare and compare" data entry. Now, with the rise of intelligent document processing solutions, like Grooper®, manual lease abstraction is a thing of the past.
Okay, so now you have a solution for getting perfect data from your leases (whether manual processing or a blend of automation and human review). What's the best lease management software?
In this Article We Help You Decide Between the Top Lease Software
The criteria we used for this review are: implementation, abstraction capability, reporting, integrations, support, and security.
Guide to the 5 Best Lease Management Software:
How to Compare the Top Lease Management Software:
The differences between lease management solutions is vast. Most provide lease accounting integration, if not a built-in accounting module. Some add in project or task tracking, and others provide a suite of add-ons for everything from viewing CAD drawings to workspace and maintenance management.
One thing is for sure - by now they've all become FASB and IASB compliant. But, backwards compatibility may be a concern if you are moving from an older system or from spreadsheets.
Match the Product to Your Organization
Ultimately, you need a solution that maps as closely as possible to your current workflows and reporting needs. One size does not fit all. Some solutions have been born from decades of web development experience, and others from deep industry experience.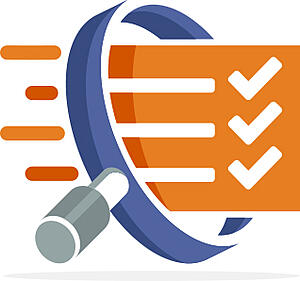 If your organization is working more in the realm of big data and analytics, you'll be happier with a tool that provides better access to your data through business intelligence tools you already use.
And if your organization is growing and expanding into new kinds of property management, you'll likely need to start bringing on new solutions that integrate nicely with your core lease management solution.
Your Ability to Customize the Products
Finally, consider your appetite for customizations. Do you have the staff required to re-tool a solution to meet your unique needs? If not, you'll want as much out-of-the-box reporting as possible.
However, with in-house data science and analytics resources, you will probably have a better experience with a tool that's made to be more customized.
How to Choose a Lease Management Software in 30 Seconds
If you are a growing firm expanding to offer new services, or you believe you'll be tasked with an increase number of out-of-the-ordinary requests, MRI ProLease offers the greatest suite of add-ons.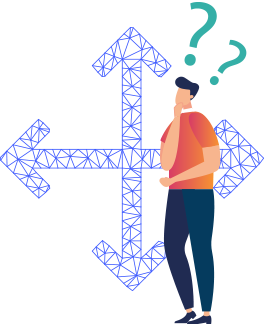 If you are a long-standing corporate lease management company, with established properties that are fairly consistent, Visual Lease provides just what you need to move from spreadsheets and begin adding new leases.
If at the core of your organization you are driven by analytics and want deeper access to lease data for processing in your own house-built business intelligence and analytics tools, Lease Harbor will give you the data you need.
If your core business is built around SAP or Oracle, and you are used to working with 3rd party implementation teams for building out solutions, Nakisa Lease Administration is probably a safe bet.
If you are looking for a company laser-focused on the granular details of lease accounting and more complex reporting and calculations, Lease Query is your best choice.
Visual Lease was founded in 1995 by a practicing attorney. The software went to market two year later. They've embedded over 30 years of lease management and auditing expertise into their lease software solution. The solution is primarily deployed in a SaaS model.
Visual Lease does an outstanding job of providing both lease management and lease accounting for corporate real estate departments.
Implementation: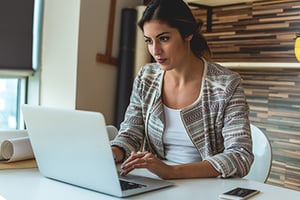 The software is ultimate very user-friendly. However, it will take a decent amount of training at the beginning to really leverage all it has to offer. Once you've processed a few leases you'll understand the flow and it will quickly become routine, even if you are not a real estate professional.
Visual Lease has one of the least complicated and painful implementations and users can customize data fields for their organization's unique requirements.
Abstraction Capability and Document Management:
Visual Lease is one of the few lease management software solutions that provides abstraction services. They do require a minimum number of "batches" of documents, but the number is reasonably low and they offer limited translations services as well.
Bear in mind that even with "automated" abstraction, there will still be some manual entry, so you'll need to prepare for that. We wouldn't recommend a new implementation coinciding with abstracting a lot of new documents.
Reporting Features:
With a built-in library of over 100 standard reports and the ability to create configurable / ad-hoc reports, you'll be able to access vital information quickly.
Reports can be generated from any data that has been entered into the system. As with all reporting tools, there's a bit of a learning curve, but it's not at all painful.
One thing they might add is the ability to give a dollar amount based on lease year for multiple units that have different lease periods.
Integrations:
Visual Lease provides one-time as well as live integrations with top ERP systems. They integrate with general ledger and accounts payable / receivable.
Plan on saving an immense amount of time during month-end with accounting integrations that work well.
Support:
Visual Lease provides live and online training along with a robust support team. Extremely responsive, the development team actively responds to new feature requests in future updates. All new modules or features are accompanied by training videos.
Security:
That platform is hosted in a SOC 1 Type 2 compliant data center.
Compliance:
A Review of Lease Harbor
Lease Harbor was founded in 2000 by a real estate software development firm. The SaaS product provides lease administration, lease accounting, and interestingly enough – task management.
Implementation: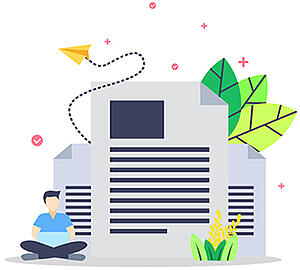 Lease Harbor provides full-service cost-effective data conversion for new implementations. The platform tracks equipment as well as real estate and has one of the more intuitive user interfaces on the market. The task tracking adds a layer of productivity not found in other systems.
Abstraction Capability and Document Management:
At the time of this article, the software provides only very limited abstraction services.
Reporting Features:
Reporting within Lease Harbor is easy, while maybe not the best looking. Year-end reporting is fantastic and they cater to the global marketplace with updated exchange rates. Automated notifications ensure a safety net for expiring leases.
Reporting options include journal entry, payments, invoicing, base rent, expense schedules, automated proration, and customization.
Integrations:
As with many other lease management software solutions Lease Harbor provides integrations with ERP systems. While maybe not the most robust solution for accounting integration, supported systems integrate seamlessly.
Web services architecture lets customers exchange lease information with internal systems and allows data to be downloaded in standard formats for ad-hoc data analysis or simply for offline backups.
Support:
Through near-instant response time and proactive workshops, Lease Harbor does a stellar job in the realm of support. Support staff are extremely knowledgeable with the software.
Security:
The software is SOX compliant and offers a flexible user-based security model. The comprehensive audit train ensures no questions go unanswered.
Compliance:
A Review of Nakisa Lease Administration
Nakisa Lease Administration provides lease management software and lease accounting functionality. Founded in 2001, their SaaS software solution is especially good for smaller companies that may not have a global footprint.
However, they offer global solutions and consulting for accounting, human resources, and financial management.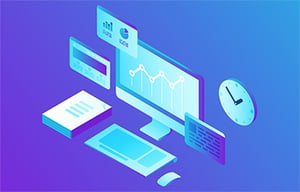 A global leader in enterprise business solutions for Organization Design and Accounting and Compliance, Nakisa delivers innovative, forward-thinking, and robust human resource and financial management solutions that advance your business strategies.
Working with a global network of partners Nakisa serves 800+ enterprise customers and over 4 million subscribers in 24 industries. ERP-agnostic, cloud-based software allows Nakisa to meet the needs of organizations with complex business challenges. Nakisa is proud to work with some of the world's most renowned brands.
Implementation:
You'll need plan on leaning on a third-party implementation team because there are some back-end configurations which are inaccessible. There have been some complaints of stability after new releases, although the user interface is easy to understand and intuitive.
Abstraction Capability and Document Management:
None built in.
Reporting Features:
One of the best features of Nakisa Lease Administration's reporting is that it is based on an open architecture. Users can easily create custom reports with tools like Power BI and Lavastorm.
There are out-of-the-box reporting capabilities, but anything additional will require a 3rd party business intelligence tool.
Integrations:
It seams that Nakisa was developed with SAP and Oracle in mind. A very large partner ecosystems means that new integrations are released frequently and provide extensions to the software that enable new functionality for business-specific requirements.
Support:
Nakisa Lease Administration is lagging in the support department. Training materials are poorly rated and there doesn't seem to be a robust product knowledge by support staff.
We suspect they prefer support is handled by a qualified systems implementer.
Security:
The software is hosted in a SOC 1 compliant data center.
Compliance:
A Review of MRI ProLease
Gloabal real estate solutions provider MRI acquired ProLease in July of 2019. MRI ProLease provides:
Lease administration
Lease accounting software
Analysis
Workplace management solutions
Founded in 1971, MRI Software is a leading provider of many unique real estate software applications and hosted solutions. There are many valuable add-on modules to choose from.
Implementation: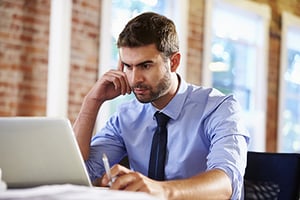 Implementation is more on the complicated side. With a robust feature set and less-intuitive user interface, a solid training regimen should be expected for new users. The data migration teams provide excellent quality work.
Abstraction Capability and Document Management:
None built in.
Reporting Features:
MRI ProLease provides the standard reporting users need, from capitalization schedules, run reports, and journal entries. The reporting modules could use some more out-of-the-box functionality, but the reporting capability is robust.
Integrations:
The lease management software integrates with many of the additional tools under the MRI umbrella. With new acquisitions happening frequently, the solution landscape is ever expanding. Easily integrate with payment and ERP systems.
Support:
As an expanding company one might expect stellar customer service, and while not as highly rated as other platforms, they do a good job of problem-solving with their customer base.
Security:
MRI utilizes a combination of online and offline security technologies, procedures, and organizational measures to help safeguard Personal Data.
Compliance:
A Review of LeaseQuery
LeaseQuery was founded in 2011 by a CPA with a diverse accounting background. It is a US-based SaaS technology company that provides software along with value-add financial and accounting services.
With many free tools, and attractive pricing, LeaseQuery is gaining customers from longer-standing lease management software solutions. They have approximately 1,000 customers in 87 countries with a stated retention rate of 99%.
The software is asset agnostic for real estate, equipment, many other types of leases, and provides a central document repository for leases.
Implementation and Usability: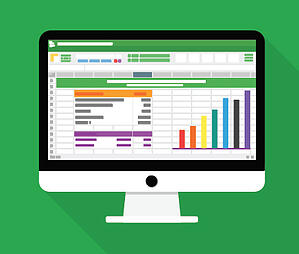 With attractive implementation costs and an intuitive user interface, LeaseQuery is a powerful contender. As with many SaaS offerings, it can be picky about your browser, so you'll want to be sure to test that your chosen browser is compatible.
The easy-to-use software makes the accounting side of lease management very easy. Users can allocate costs to multiple cost centers and company codes. The solution will transition journal entries between legacy and existing lease accounting standards.
The product gets timely updates to respond to feature requests and the occasional bug. There are no data mysteries, as there are built-in controls for:
Data entry validation
Duplicate content prevention
A full audit trail
The vendor offers an 80-day implementation process.
Abstraction Capability and Document Management:
None built in, although manual abstraction by accounting lease experts is available for a fee.
Reporting Features:
LeaseQuery lease management software provides a reporting suite with over 100 ways to view important data. Journal entries, disclosure reports, and amortization schedules are all included.
Running and creating custom reports is very easy, and it has all footnote disclosures you'll need for reporting. A downside to the reporting which will likely be addressed soon is the ability to combine reporting components to create more consolidated reports.
Mastering the reporting module will take some practice, but is nowhere near difficult. The software offers consolidated disclosure reports for critical dates, usage limits, rent abatements, and payment escalations.
Integrations:
LeaseQuery is a general ledger agnostic system that integrates with the customer's accounting software of choice such as Microsoft Dynamics, Oracle, and SAP. Another key integration is with Infor for GAAP-compliant accounting.
Support:
LeaseQuery provides world-class support through knowledgeable accounting and technology professionals. They are quick to respond, and easy to work with.
Security:
SSL encryption is provided to protect customer data and the application is hosted in Amazon Web Services. All data is secured in a SOC 1 Type 2 facility backed by a Big 4 public accounting firm audit. The team at LeaseQuery has taken the extra step of performing annual external penetration tests, like simulated cyberattacks to assure security.
Compliance:
IFRS 16
ASC 842
GASB 87
Legacy (ASC 840, IAS 17, and GASB62)
---
We hope this article has provided useful information in your journey to discover something new in the world of lease management systems!
---
Lease Management FAQs:
What is Lease Management Software?
Lease management software (also called lease administration software) is a tool that empowers real estate professionals and agents with the ability to intelligently store, manage, access and track property lease documents and data.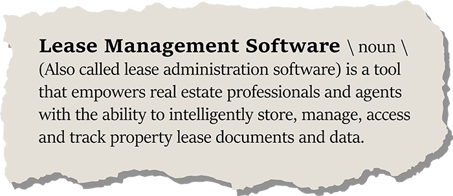 By organizing real estate portfolios in a simple intuitive platform, lease management software simplifies all the complexities of document organization, compliance standards, and geographic diversity. The greatest benefits to lease management systems are:
Giving property owners a centralized system to manage their assets and giving them a whole view of all their assets
Time savings, through finding lease dates, clauses or other information much faster than manually
Streamlined workflows through integrating lease administration software with other real estate, business management or facilities systems
Important reminders, through custom alerts based on dates in documents, like lease expirations
What are Common Features of Lease Management Software?
Document Management and Storage
Document management tools in lease software store and secure signed lease documents, service contracts, renter insurance information and tax forms. They can also help create lease agreements, and help users search and find specific documents.
Key Lease Data Tracking, Notifications and Alerts
This feature tracks important upcoming lease events and deadlines like payment due dates, lease start and expiration dates, overdue rent payments, upcoming expirations, rent-free periods and indexations.
Notifications can be set for all these and other dates to prevent penalties and maximize profits. The notifications can be delivered through e-mail or other systems.
Find Lease Clauses Easily
Many solutions can group clauses from different leases to enable users to find certain clauses and create reports quickly.
Custom Reporting
As lease management software store a vast amount of data, users can create custom portfolio reports that include many different types of data.
What are Benefits of Using Lease Management Software?
Cost and Time Savings: Quickly find lease clauses or important dates and process expenses associated with leases. In addition, integrating with other content and financial systems results in all data in one place for automated recurring calculations. These systems enable users to optimize how they use locations and maintain compliance with FASB 842.
Faster Workflows: A single, centralized dashboard-style system makes it easy to find important lease-related data and get business insights or reports.