You've just opened today's mail and you have a stack of invoices that need to be processed.
You are sick of manual processes because they're slow, painstaking, and prone to mistakes and errors. You're interested in Invoice OCR Software, but which is the best? Or which will do it the fastest and get you the most data — to get you the most bang for the buck?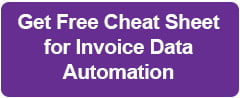 Here are several critical factors that you need to look out for in Invoice Processing Software, specifically the OCR step of processing:
3 Big Things You Need in Invoice OCR Software:
#1: Be Able to Process

Color

Scans - It's Very Valuable!
When you put invoices in a document feeder and scan them, does the software process color scans?
All OCR invoice software solutions say that they support color scanning. However, the lesser-quality solutions actually downgrade the image quality to grayscale or bitonal (black and white) images before performing OCR.
They do this because they haven't developed their technology enough to truly support extracting text from color images. Meanwhile, the best OCR invoice software does support color scanning and processing.
In this example, all of these invoices were scanned in color. Click to enlarge: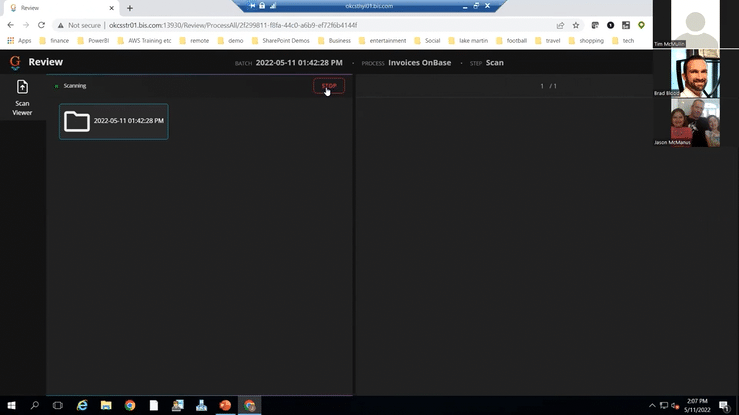 Why is color scanning and processing so important?
Because of pixilation. All images are made up of pixels (small blocks of colors), and color images contain more and better-quality pixels for OCR engines to recognize what a letter or number is, compared to grayscale or black and white document images.
Basically, color images improve OCR recognition accuracy on invoices.
And a 1% increase in accuracy translates to a 10% decrease of your validation labor. That means only a 5% improvement represents 50% decrease of your data entry work.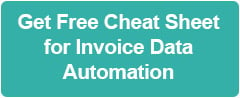 But Color Images Take Up a Lot of Storage Room, Right?
Yes, color images have much larger file sizes than grayscale, and grayscale are much larger than black and white images. So if you stored color invoice images in your system, it would take up a lot of room.
However, OCR and data capture is a temporary phase just for getting information off invoices. After OCR is complete, the best invoice OCR software can convert file formats in order to store images as black-and-white with very small file sizes.


#2: OCR for Line Items on

Multiple

Lines
This is a BIG one, as virtually no other invoice OCR software can easily do this. Make sure that whatever OCR solution you buy can easily collect data from line items that span multiple rows, like Grooper can:
Many OCR technologies have difficulty with capturing multiple-row line item data. But the best solutions, like this one, have techniques to easily read and collect this data.
Make sure your solution can read multi-page tables as well. That's right, multi-line, multi-page tables. If you're manually entering data off these kinds of tables now, your data entry will be greatly reduced with a solution like Grooper.
That results in much higher text recognition accuracy, and once again, much less manual work you have to do to get this data in your system.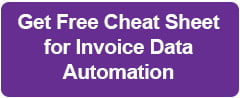 #3: OCR Software

Flexibility
In this example, the Accounts Payable OCR software caught a math error in the invoice. The invoice said that 6.3 hours worked times $40 per hour equaled $260.00. So the OCR and math validation by the software is correct.
But the vendor contract allowed the vendor rounded 6.3 up to 6.5. Click to enlarge: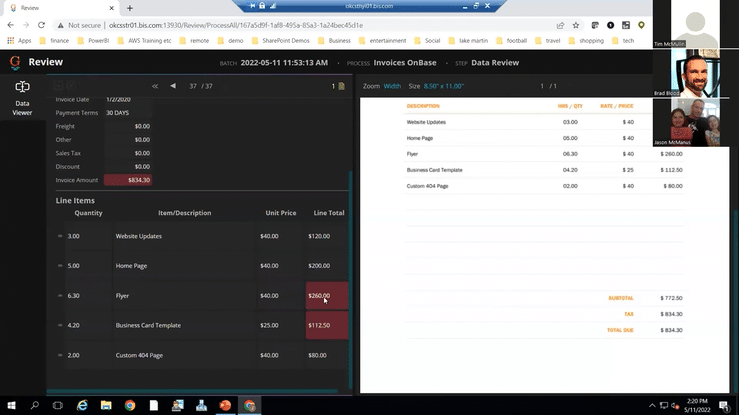 There are two ways to fix this:
You can easily fix this by writing a rule for that specific vendor in the software, such as Grooper, to allow a tolerance level for hours worked without flagging it as a problem needing human approval.

Or you can set up a rule

based on how your organization

approves invoices that moves this invoice to a manager for their approval.
Every organization handles invoices differently, so it's important to choose software that is flexible and can be tailored to your processes. Learn more about automated invoice processing.
Get the Secrets About OCR for Invoices
With Our Cheat Sheet!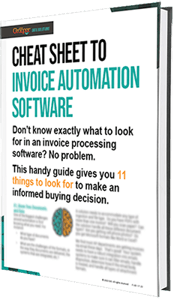 Not all Invoice OCR Software are created equal! Using the most efficient ones will save you significant time, money and effort.
This blog only showed you 3 factors about the OCR step, but there are many more you need to know about for all steps of the process. Get this free cheat sheet to discover 11 more things.
It's got info that other invoice processing companies won't tell you!
GET THE CHEAT SHEET: