First, What is Electronic AP Invoice Automation?
Electronic AP invoice automation is simply the receipt, validation, and archival of an invoice transmitted from a supplier to a purchaser in electronic format.
Formats include:
Managed file transfer
Electronic data interchange
XML format
Email
Ideally, electronic invoice automation ensures data integration between the purchaser's accounting or procurement system and the chosen format.
Skip to the 8 Benefits of Automation
Why AP Invoice Automation Is So Difficult
However, this is often not the case. Many suppliers are either not technically capable of producing easily-integrated invoices, or they cater invoice layout and design to only the larger subset of their purchasers.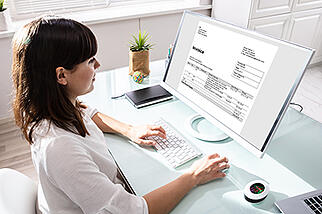 Lack of any kind of universal invoice layout or format makes automation projects difficult and expensive. Many of these projects are really just document digitization combined with manual invoice processing.
And it makes sense – if an invoice has an error that can't be automatically corrected or the originating purchase order (PO) intelligently matched, it must be manually reviewed.
If you haven't had to process invoices at scale, say a couple of thousand documents a day, then it may be difficult to understand why the process can become so complicated.
---
Watch AP Automation in Action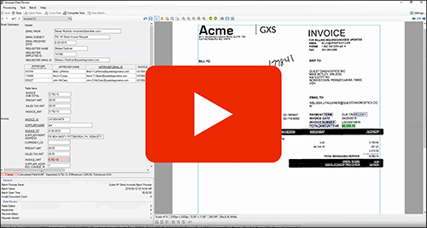 This live AP Automation Platform demonstration of Grooper will show you:
How to automate the daily processing of more than 5,000 invoices just after they are approved
How integrating with e-mail and database look-ups make this process so much easier
How to integrate this system with financial systems and document storage systems
---
Here are some of the complications that make invoice matching difficult:
Line-item pricing discrepancies
Quantity mismatch with the original PO
Unexpected tax or other charges
Incorrect, unexpected, or missing part numbers
Assemblies made of subparts or vice versa
PO number missing
Multiple POs combined
It's obvious that an intelligent solution is required - or even better that a universal invoice format like I mentioned earlier. Eventually government regulation will drive the adoption of standardized invoicing, but we're a long way off from that. Research firm Gartner, Inc. reported in 2019 that globally only about 10% of invoices were submitted electronically.
However, with the right business outcomes in mind - and the right choice of technology - intelligent AP invoice automation is achievable.
Here are some of the business outcomes driving accounts payable automation:
Early payment discounts
Reduced processing costs
Increased procure to pay efficiency
Regulatory compliance
How to Select AP Invoice Automation Software
The most important consideration for selecting invoicing software is choosing one that will closely align with your most strategic business outcomes.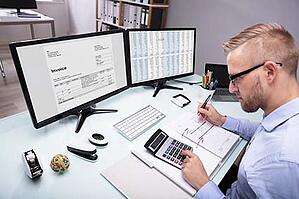 Every organization is different and there is no one-size-fits-all solution. Here are some examples of invoice automation goals we've seen:
Reduce cost per invoice (CPI) – How? Basic digitization reduces touchpoints and drops CPI.
Reduce payment cycle time (PCT) – How? Reducing manual data entry decrease errors and PCT.
Achieve regulatory compliance – How? Build country-specific processes into workflows.
Improve working capital – How? Reduced PCT takes advantage of early payment discounts.
Reduce head count – How? Automate 2, 3, and 4 way match in AP - PO matching and build exception-only workflows.
Robust invoicing solutions will align with and automate your internal processes. Modern solutions integrate with upstream applications such as your purchase order and contract management solutions and integrate key data to streamline the electronic AP approval process.
How to Get a Jump Start on Electronic AP Approval Automation
Just because you receive paper invoices doesn't mean you can't have highly efficient and automated workflows.
If you receive most invoices as scanned documents or paper, your best option will be to choose an accounts payable automation solution. Good digitization will be an important factor for success. Look for excellent image processing capabilities that will maximize optical character recognition (OCR) effectiveness.

AP Automation Workflows
Good OCR paves the way for machine intelligence to understand invoice content. With an accurate understanding of what's printed on the document, AP automation will provide validation workflows to match your business rules and flag any invoice that doesn't automatically match.
If your processes require approval workflows instead of PO lookups, intelligent AP invoice automation now provides capabilities to route invoices based on invoice totals. You can quickly route them to the proper approver through email or your content management solution.
Human-in-the-loop invoice automation is built on transparent artificial intelligence that is trainable by your subject matter experts. It shows how invoice data is extracted and verified to provide confidence in results.
8 Benefits of AP Approval Automation
Integration: Connect to your scanners, accounting, email, and fax providers.
Document management: Import digital invoices with auto-naming and metadata.
Validations: Apply vendor lookups and mathematical validations.
PO matching: Set automatic approval with 2 way and 3 way matching. 4 Way match in AP is also possible.
Error review: Flag inconsistencies for rapid human review.
High volume: Process thousands of invoices daily.
No templates: Use rapid machine learning to identify and extract data.
Extract more data: Line-item extraction and automated reconciliation captures more data.
These solutions will integrate with cloud and local content management systems such as Box.com, ApplicationXtender, SharePoint, etc. to provide seamless access to invoices after processing.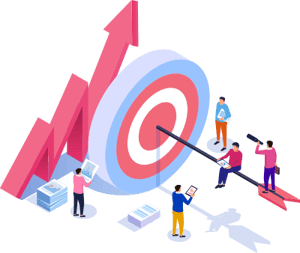 The most important factor for success in choosing an AP invoice automation provider is the ability to integrate with existing accounting applications, PO processes, and approval workflows.
Seamless integration that doesn't require a suite of procurement software or a steep learning curve will prove rapid return on investment and eliminate costly manual processing.