As the old saying goes, "You are what you eat." So what data are you feeding your systems?
AI performs complex processes with very little (or no) human intervention. It's radically changing the way we work and our decision-making processes.
But there's a caveat – it is only as good and accurate as the data it's fed.
4 Technologies That Feed AI a Healthy Diet
THE BIG IDEA:

Data is the lifeblood of our organizations.

As a result, the companies who believe that all the data they need is housed in an ERP or other line-of-business system

are doomed

.
In today's digital era, data must be curated from multiple applications, sources, services, and things. There's no such thing as a single source of data.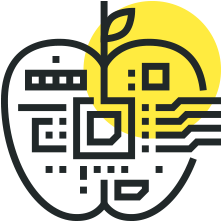 Our success depends on evolving the way we think about work. For example, instead of just focusing on process improvement, we have to think about what data and information our processes produce and how it will be consumed.
Mathematician Clive Humby wisely stated that "data is the new oil" back in 2006. Crude oil requires refinement to become useful.
And our data is exactly the same. Master data management, document AI software, content repositories, data lakes, and data science skills are critical for making data useful.
People Will Be Removed From AI Processes
As humans are removed from easily-automated processes, we discover the importance of data. Poor data makes automation difficult, and in the case of self-driving cars, dangerous.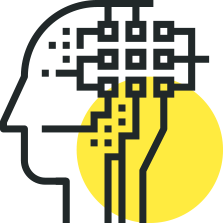 And by the way, I'm not a proponent of removing human workers. I believe the future of AI, and its greatest value is in augmenting the way we work.
4 Crucial Technologies for Feeding AI a Healthy Diet
To ensure you're feeding intelligence-based technology a healthy diet you will need a combination of tools: