Looking For a Data Quality Tool?
If data is an important part of your growth strategy, chances are very good you have some cleaning to do. Finding the best data quality tool for your tech stack is important.
We're often asked "If we don't choose Grooper, who else would you recommend?" That's why we've made a list of the 5 best data quality tools on the market.

While Grooper is the product of over 30 years' experience in working with document-based data, ETL, and integration, we understand your needs out of a data quality tool might be a little different.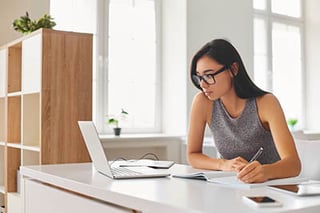 But we aren't afraid to talk about our competition because we believe in transparency and that by providing helpful and honest content, you'll find us to be a valuable resource. And – it's just the right thing to do! We're thrilled you've found us and are happy to answer all your questions.
---


What are Data Quality Tools or Data Quality Software?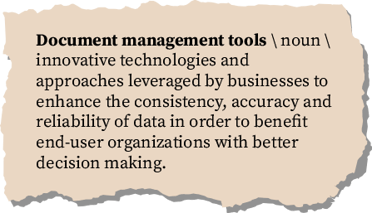 Data quality tools or software are innovative technologies and approaches leveraged by businesses to enhance the consistency, accuracy and reliability of data in order to benefit end-user organizations with better decision making.
This category of tools includes:
Data cleansing
Data migration
Data auditing
Employing tools with these abilities creates standardized data that contains very few typos or abbreviation errors. Data quality software is integral to larger goals in the field of enterprise information management (EIM), which includes information governance and master data management (MDM).


What Features to Look for in a Data Quality Tool
Depending on whether you are a very small company, small to medium or enterprise-level business, you will need different features. But here are several general features that most data quality software include: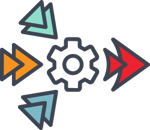 Standardization, Normalization and Parsing: This is a large component of organizing data as it is the process of converting various forms of data into one standard or normal format with the goal of integrating all of it into a data platform. Specifically, it involves standardizing each data element according to pre-defined rules.



Matching / Deduplication and Merging: This feature recognizes copies of data that appear similar, flags them as matches and then merges the data in order to prevent duplicate copies of data. As a result, another benefit is of this feature is reduction of storage sizes.



Data Cleansing: Corrupt, erroneous or redundant data is taken out of the data source. In this feature, data with missing values or data designated as incorrect can be removed.



Validation: Human interaction is involved in this step to ensure data is accurate and of the best quality. This step usually takes place after automated data entry, and checks: format, data, codes, ranges and consistency.



Data Profiling / Auditing: This includes analyzing data to understand the structure, visible and hidden relationships between data elements, and looking for specific data. Data elements are meticulously examined to spot aspects such as frequency, minimum and maximum.


Data Quality Tools Comparison Chart
Vendor
Software
Target
Biggest Benefits
Informatica
Data Quality
Integrates diverse forms of data; supports Microsoft, Deloitte and Accenture
Wide scope of services due to vast partner system; a

ddress standardization and validation,

real-time data; deduplication

IBM
InfoSphere

Data science, big data, business intelligence; data warehousing; app migration and data management

Metadata management, Full IBM database stack, address validation / standardization, data quality monitoring, scorecards

SAP
Data Services
Enterprise resource planning; cloud-based options
Rules and controls, integration among SAP tools, scorecards, metadata management
SAS
Data Management

Open-source support for cloud-ready tools; simplified user experience; data cleansing for different data sources

Customization possibilities, statistic and data analysis, ArcGIS, metadata management

Talend
Data Quality
Ease of use; open-source tool; deep integration with other data sources

Fast daily data integrations; custom Java tools; real-time information; data cleansing


Reviews of the Best Data Quality Tools and their Features:
The Lowdown:
Headquartered in Redwood City, California, Informatica is a consistently-ranked leader in data quality tools. Their products include Informatica Data Quality, Master Data Management, Big Data Quality, Axon Data Governance, and Data as a Service. They are well established in the market with over 5,000 customers.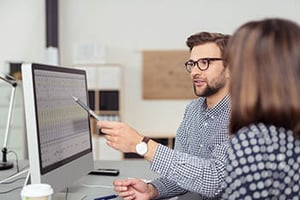 Perhaps one of Informatica's strongest selling points is a large global partner ecosystem. Their partners include the likes of Accenture, Amazon, Cognizant, Deloitte, Google, and Microsoft. If there's any part of your data governance project outside the scope of their services, a partner is certainly going to fill in the gaps!
Be forewarned, however, that with such a large ecosystem to support, they won't be the least expensive data quality tool. What they lack in terms of usability and price-point, they make up in a deep understanding of the data quality market.
Warnings:
Resource intensive
Complex transformations are hard to configure / debug
No job archival
Commonly Used In:
Insurance
Financial services
Information technology services
Enterprise
Most Used Features:
Address validation / standardization
Records deduplication
Integration of data from SAP and Salesforce
Real-time information
Data profiling
Character set mapping
Least Used Features:
Scheduling
Alerts
Corporate support / training materials
Scorecards / exporting scorecards

The Lowdown:
Headquartered in Armonk, New York, IBM is also a top-ranked leader in data tools. Their product, IBM InfoSphere Information Server for Data Quality commands an established market of well over 2,000 customers.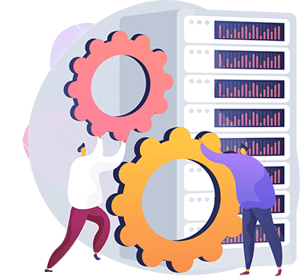 IBM has operations in over 170 countries and provides its own ecosystem of software applications. They certainly have a deep understanding of the data quality market and have proven innovations in data science capabilities.
While offering a lower price-point than some of their competitors, being the giant they are, ease of upgrades and support seem to be lagging.
Warnings:
Difficult to integrate their data quality tool with other products
No integration with NoSQL
Limited search
Slower at processing large volumes of information
Limited cloud capability for data stage
Commonly Used In:
Education / Government
Financial services
Legal
Mid-market
Enterprise
Most Used Features:
Address validation / standardization
Data quality monitoring
Scorecards
Metadata management
Full IBM database stack
Least Used Features:
BIG Insights
XML
Customizations
Web user interface
Corporate support / training materials

The Lowdown:
Headquartered in Walldorf, Germany, SAP is also a well-known European multinational software corporation. Their products include: SAP Smart Data Quality, SAP Information Steward, SAP Data Services, and SAP Hub.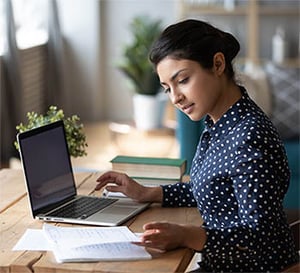 Best known as an enterprise resource planning solution, their corporate strategy includes a recent shift to focus on cloud-based offerings.
With a customer base of over 14,000 customers, they are one of the top three data quality tool providers identified by Gartner, Inc.
Warnings:
Resource intensive
Slower at processing big data
Limited collaboration with multiple developers
Limited functionality with some browsers, i.e. Chrome
Commonly Used In:
Manufacturing
Healthcare
Education
Consumer products
Information technology services
Enterprise
Most Used Features:
Scorecards
Metadata management
Address validation / standardization
Rules and controls
Integration between SAP tools
Least Used Features:
Customizations
Clustering / load balancing
Cloud connectivity
Scheduler

The Lowdown:
Headquartered in Cary, North Carolina, SAS provides tools and services through two core products; SAS Data Management, and SAS Data Quality. SAS has deep industry experience as evidenced by over 2,500 customers for their data quality tools.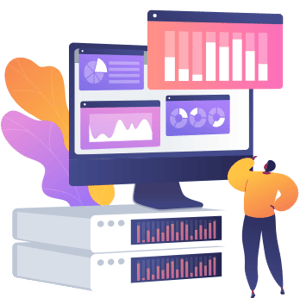 What makes SAS quite different from their closest competitors is an open-source support for their cloud-ready platform.
From a business-user perspective, they have simplified the user experience with advances in artificial intelligence and automation built on a massive parallel processing architecture.
Without a foothold in existing lines of business, SAS seems to be the choice for the largest variety of use-cases. Be forewarned – you absolutely must have an experienced SAS developer to achieve rapid success.
Warnings:
Resource intensive
Requires object based programming skills
Sluggish with more complex machine learning algorithms
Expertise in statistical mathematics is required
Commonly Used In:
Healthcare
Education
Financial services
Enterprise
Most Used Features:
ArcGIS
Customizations
Statistical analysis
Data analysis
Metadata management
Least Used Features:
Corporate support / training materials
Real-time processing
MAC compatible version
Point and click interface

The Lowdown:
Headquartered in Redwood City, California, Talend offers two products; Talend Open Studio, and Talend Data Management Platform. Talend has a very large and active user community which has helped grow their user-base to over 1,500 customers.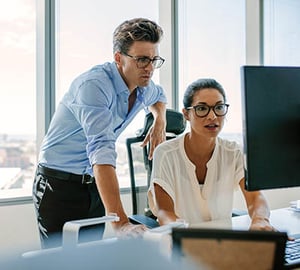 Talend has enjoyed a massive increase in customer since 2017. This is likely due to the overall ease of use of their data quality tools and the active user community. As an open-source tool, it provides deep integration with outside information sources.
With a free version to get started on, it's easy to get your feet wet with Talend. Custom-code is Java, and that makes finding development support a smaller lift than other solutions.
Warnings:
Resource intensive
Limited search
Requires Java programming skills
Trouble with joblets
Commonly Used In:
Healthcare
Information technology services
Education
Mid-market
Most Used Features:
Open-source
Fast daily integrations
Custom Java components
Real-time data
Least Used Features:
Attaccama ONE
The Lowdown: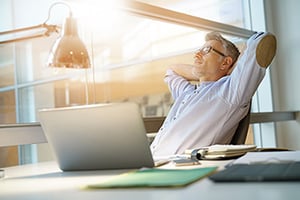 Ataccama ONE was recognized as a leader in Gartner's 2021 Magic Quadrant for Data Quality Solutions. It offers an enhanced data management platform that enables data discovery, metadata management, data catalog, data quality management, big data integration / processing, and more.
Attaccama ONE also includes machine learning, text analytics, and data enrichment through external sources and data lake profiling.
Commonly Used In:
Healthcare
Services Industry
Finance Industry
Strengths:
Data hub strategy execution
Out-of-the-box data profiling abilities
Easy to use and flexible
Warnings:



Lengthy configuration process
Difficult to pinpoint cause of errors
Innovative Systems
The Lowdown: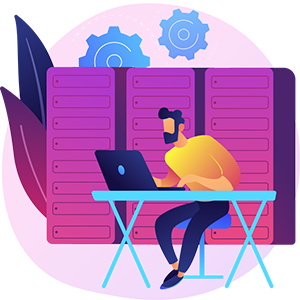 Innovative Systems' Enlighten platform is an integrated data quality software suite that offers comprehensive and customizable solutions for any size of company.
Enlighten provides a wide range of capabilities such as data profiling and standardization, linking and deduplicating records, cleansing, monitoring data quality over time, geocoding and validating addresses.
Commonly Used In:
Strengths:
Easy to use and customize

Data matching capabilities

Product support
Warnings:
Interface for building workflows can be confusing
Only Windows based

Oracle
The Lowdown: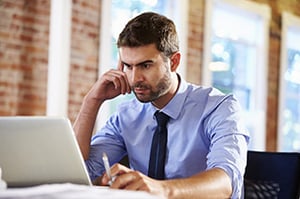 Description: Oracle's Enterprise Data Quality (EDQ) platform is a streamlined tool that can truly provide the much needed management and prioritization you require when assessing data. It supports a thorough data quality management environment that meets even the most complex data quality requirements.
Commonly Used In:
Manufacturing industry
Finance
Strengths:
Intuitive, easy to use

Data consumption capabilities from different sources

All-in-one tool
Warnings:
No expert staff to lean on to solve complex problems
Data export is limited
Syniti Knowledge Platform
The Lowdown: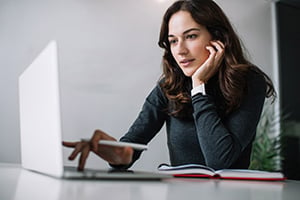 Description: Syniti (formerly BackOffice Associates) enables software users to pick from an range of supported MDM implementation styles. The product enables the creation of a single point of reference to master and application data from multiple domains.
Syniti automatically informs users when work needs to be performed, as well as monitor processes against SLAs. It also links the business semantic layer to all application and master data used by the solution.

Commonly Used In:
Manufacturing industry
Services industry
Strengths:
Ability to handle raw unstructured and structured data

Data cleaning and parsing techniques

Multi-domain support
Warnings:
Some features are not intuitive
Lack of support materials, especially for MatchIT SQL
Processing header row column data can be troublesome

---
How to Pick the Right Data Quality Tool:
After considering the comments from hundreds of users of data quality tools, there are a few considerations which will help guide you in making the right decision:
1. Do you already use other software applications from the provider?
If you already use IBM or SAP products, for example, it is a logical choice to extend the family of software to their data tools. This will often be more economical and result in better integration throughout the products.
2. What in-house data quality tool expertise do you already have?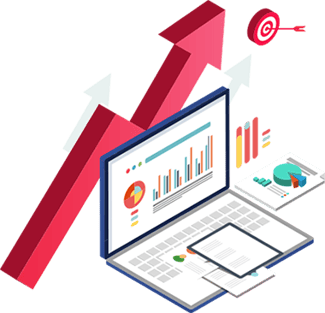 Many data tools offer deep customizations, or in the case of SAS, are almost entirely code-based. Consider what in-house expertise you already have.
Getting developers who are familiar with the back-end and coding languages required can be expensive if you don't already have that expertise.
3. Do you have a clear use-case with intended
results?
One thing is clear – the more you know about the content you'll be working with, and the intended results, the better your selection process and future outcomes.
Consider also the volumes of information you'll be working with and how quickly you need results. Are you processing data for:
While each data quality tool does a little of everything, they don't all offer the same throughput, load balancing for hyperscaling, or support for back-end databases.
4. Understand the capabilities — and limits
—
of data quality software
How deep are your data problems? Data quality tools can't fill in missing data fragments nor make up for old legacy software. You may have to re-examine your whole data frame work if you have missing data; a data quality software can't help much in many of those scenarios.
In addition, not all data quality tools can provide solutions for all data problems. Specialized standalone data tools, while very powerful, require a lot of knowledge to use successfully.
Discover How to Improve
Your Data Quality
Get Our Free Guide to Intelligent Document Processing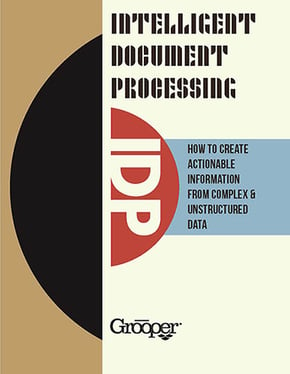 In this FREE Guide, you will learn:
How to get far more data extracted out of business documents
The 5 best tools for great electronic data integration
Why traditional approaches to integrating high-quality data from documents doesn't work - and what DOES work
Get the Free Guide: