First, what is intelligent automation?
Intelligent automation = the combination of automation strategies and technologies to deliver, reconfigure, or redesign information technology processes.
Common software in the realm of intelligent automation includes:
Cognitive automation
Intelligent document processing (IDP)
Machine learning
Deep learning
Natural language processing
Speech recognition
Machine / computer vision
Intelligent business process management applications
With all these moving pieces, and new technology (buzzwords?) becoming available at a stead pace, it's reasonable to be worried about the risks of intelligent automation.
BIG TIP:

If you think about intelligent automation as an ecosystem of organisms, it's easier to understand how to approach this topic.

"Small" changes to one organism will impact the whole environment.
Ecosystems in nature are both fragile and highly adaptable over time. But there are also unknowns that require careful study - like how they react to cyclical changes in weather, the affect of nearby activity, and their involvement in life itself.
The problem with business intelligence automation is that we don't have the luxury of time or history to provide deep learning experiences.
The Origins of Business Intelligence Automation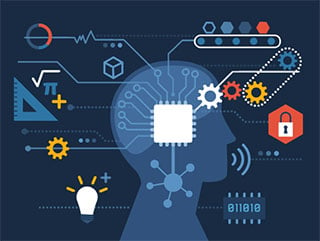 Intelligent automation's roots began to take hold in 2018 as early adopters started piloting and testing intelligent technologies to achieve efficiencies in cybersecurity and supply chain logistics. Since then, use-cases have grown to provide solutions to nearly every industry.
And now, with just a few snippets of code (or mouse clicks) we connect tools that would have required days of coding and testing in the past. We're also collecting, storing, and processing information from thousands of sources.
As a result, intelligent automation risks are everywhere.
Here are 4 Risks of Business Intelligence Automation:
Risk # 1 - Business Process Failure
Intelligent automation is all about efficiency and fast(er) processes, but that doesn't mean it always ends up that way.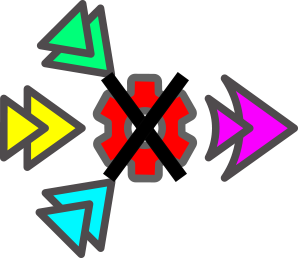 Combining multiple technologies together — especially sophisticated AI-based software — presents unprecedented challenges in change management and information governance that will lead to process failures if not accounted for.
Complex business processes depend on predictable data:
When
Where
And how the data is delivered
By interrupting or changing data delivery within established workflows, you might be breaking a downstream process.
Avoid business process failure by adhering to a strong design and change management program. While it appears to be easy to simply turn over automation to citizen developers, the reality is that entire process-flows must be carefully mapped out before launch. Adding the nuances of new software only increases complication.
Risk # 2 - Data Loss
Today, data is being created, consumed, and stored at rates we never would have imagined in the past. And with machine learning consuming a majority of this data, data loss is a significant risk (and creating bias is an entirely different kind of risk!).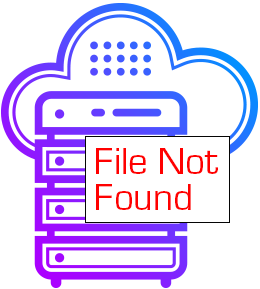 Imagine processing real-time transactional data feeds for analytics and business intelligence automation. You've got sophisticated technology logged into various applications collecting data to provide business leaders critical information for decision-making.
Machine learning algorithms crunch data providing carefully curated information until suddenly something doesn't look right. Upon investigation it is discovered that a password reset occurred and data collection stopped some time ago.
Avoid this type of data loss by creating an alerting process that quickly discovers process and performance problems.
Risk # 3 - Data Breach into Your Intelligent System
Here's why the risk of a data breach is so high — and ever increasing:


Risk of exposing data to tireless cybercriminals increases every time you add a new software application
Every single bot you create is a new software application
The whole concept of intelligent automation is the combination of many intelligent technologies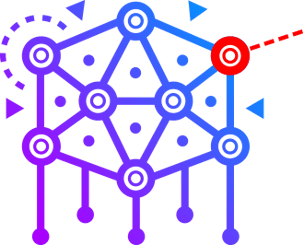 But it's not just sensitive information that's at risk. Bots and other software applications will also contain network login credentials. Exposing an admin-level password would pretty much spell disaster.
Because you will be adding new software to your automation toolset, careful attention needs to be paid to where all extracted (even temporary!) data is stored and processed.
If you are using an intelligent document processing tool to extract data from an insurance claim that will be "picked up" by automation - you must ensure it is secured along the way.
When you bring multiple technologies together into your business intelligence automation ecosystem, you must include information security in your planning.
Risk # 4 - All Your Efforts and Money Wasted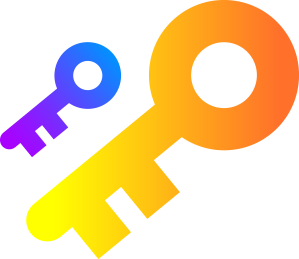 Imagine spending a sizable amount of money and work on a winning combination of technology. Then you discover at the end of the project that it was all wasted effort — because a core software update from a vendor was just released, and it solved your problem.
That being the case, consult all vendors involved in your automation project and consider product release roadmaps and beta programs before assuming that you've got to build something.
As with all new technology implementations, risk is only minimized with careful attention to detail, planning, testing, and involving your information security team early on.