If your business is stuck between a rock and a hard place with your Kofax software and ApplicationXtender (AX) integration, you're not alone.
We've run into many clients that have been left stranded by the changes that these two companies have gone through over the past few years. But clients shouldn't be a casualty of an acquisition.
How Did this Break Happen Between Kofax Capture Software and ApplicationXtender?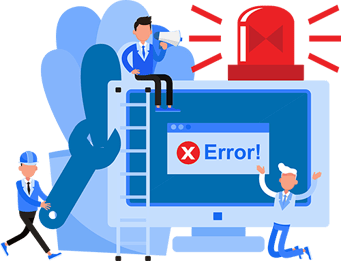 So, AX's COM (Component Object Model) interface was required for most Kofax integrations. AX's COM API requires the full desktop client to be installed in order for the API to be used.
This means an AX desktop client has to be installed on each release station running the Kofax/AX release script. However, OpenText is deprecating the desktop client, leaving Kofax Capture customers with a broken system.

You Now Have a Tough Choice to Make with ApplicationXtender Workflows
Let's be honest, your choices are pretty slim. You have two options:
Find someone to upgrade your Kofax/AX release script to work with the latest AX API. But that requires custom programming.
Upgrade your entire capture experience. But we know how much time and effort you've put into your Kofax Capture system.
We really do understand your dilemma, and how tough this problem is. That's why we built Grooper...
However, Don't Stress Out Yet - There is One Great Solution Available
Grooper was built to be a better capture product than Kofax Capture/KTM. Grooper was built by BIS, which has been a reseller and integrator of Kofax solutions for more than two decades.

Through this, we realized that all the consolidation in the industry wasn't helping our clients get the technology upgrades they really needed. For instance, a lack of support for a modern integration between Kofax Capture and AX. So we built Grooper, and it's pretty awesome (if we do say so ourselves).
But What is Grooper's Integration with ApplicationXtender Like?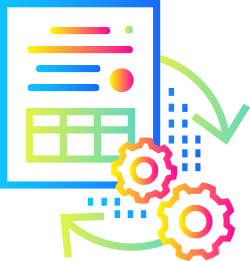 Grooper is a modern platform that takes advantage of industry-best standards, and even sets some of its own. Our AX integration uses the latest REST API from OpenText.
For instance. Grooper is a multi-threaded modern system that can scale to meet whatever your requirements are. And we simplified the licensing because we were frustrated with the complex pricing and licensing of Kofax Capture (and other capture software too!).
Here's How it Works
Upgrading to Grooper is easy:
Give us a call
We put our experts with your experts and...
Build the new solution that meets your needs.
With Grooper, you have a supported, modern document processing system that you can grow with. Not to mention, you don't have to worry about an upgrade breaking what you have going forward!
Contact Us for an Analysis or Evaluation of Your ApplicationXtender System!

See How Grooper Can Help:
Or Download Our Comparison Guide:

Grooper vs. Kofax Capture Software
In the meantime, take a look at how Grooper compares to Kofax and other capture products.
See for yourself how Grooper's features compare to Kofax Capture Software and also versus Open Text Captiva.
Why Customers Choose Grooper for ApplicationXtender and Transforming Document Intensive Workflows
| | | |
| --- | --- | --- |
| Future-proof your document processing system against problems with AX. | Sleep easy, knowing you have quality, one-stop customer support with BIS solutions. | Gain features you never had access to before with Kofax Capture or other Kofax alternatives. |