Let's face it, we know the need for EDI integration isn't going away anytime soon.
Whether you've been self-managing your own integrations or find yourself in need of something new, the question of in-house vs outsourced (or a mixture of both!) is a long-term, high-impact decision.
5 Questions to Help You Choose In-House EDI vs. Outsourced EDI Integration
---
1. Do you even need EDI?
The first step in making the decision is to take a good, hard look at whether you truly need EDI at all. Are there any EDI alternatives?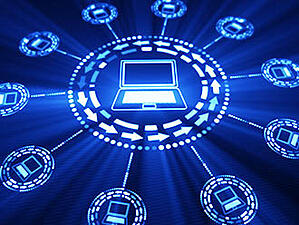 Perhaps an API-based approach that has recently become available? Maybe an existing partner has a new integration capability? The trick here is to not add unnecessary complexity while identifying new opportunities.
2. What's the business value of the integration?
The second consideration is the business value of the proposed integration. Because EDI integration isn't just a purely technical necessity, take time to analyze the impact of the proposed integration to the core mission of the business. Successful integration is more about strategy than choosing a solution.
3. What's your appetite to outsourcing?
A third consideration is your organization's appetite to outsourcing. Do you outsource more or bring more of this type of work in-house? Your organization's culture plays a strong role in the decision.
4. Expected transactional volume?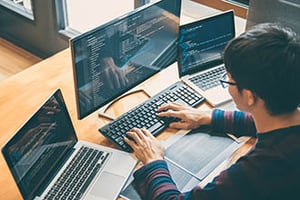 Fourth, what is the intended transaction volume? Higher transaction volumes will significantly increase price.
There will be onboarding fees, data mapping fees, and transaction fees at the partner or document level.
5.How does EDI affect your competitive landscape?
Finally, how critical is the EDI integration to increasing your competitive advantage and maintaining important strategic partnerships? Mission-critical integration is something you'll probably want to bring in house EDI integrations.
Why EDI Integration?
EDI is a decades-old technology. However, it is still alive and well in B2B data processing. While APIs are becoming available, most supply chain third party transactions still involve EDI. And if EDI is a new requirement for your organization, it's probably at the request of a valued business partner, or the organization's demand to expand B2B offerings.
Some even require EDI OCR (optical character recognition) abilities.
BIG TIP:

Because building and maintaining B2B data integrations

is extremely complex

and involves vendors and resources outside of your control, your strategy must be well planned.
EDI data such as purchase orders, invoices, and master data is exchanged in multiple formats including, PDF, ASC X12, XML / ebXML, ISO 8583, and RosettaNet. EDI provides efficient communication between B2B organizations.
100% Outsourced EDI Doesn't Exist
B2B data integration touches core business processes and strategy. Success hinges upon subject matter experts (SME) who are intimately acquainted with your partner relationships and the business-wide impact of accurate and timely data integration.
BIG TIP:

Even an outsourced approach will require a big investment of your time and valuable resources.
If you don't have the technical resources to sustain the integration infrastructure while owning and delivering the needed business outcomes, EDI outsourcing providers may be an attractive choice.
If your organization controls the EDI data formats and the majority of your partners share the same formats, an outsourced integration solution is likely a good fit.
Tools Supporting In-House EDI Integration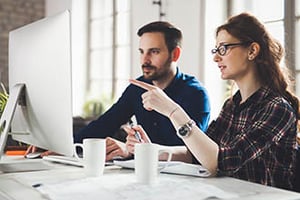 In-house integration will consume more SME time than outsourced integration. One bit of good news if you are looking to build the integrations yourself is the growing B2B gateway, and enterprise integration platform as a service software markets:
B2B gateway software – middleware supporting integration within your ecosystem of trading partners, software applications, and endpoints; and centralizing data and process interoperability
Enterprise integration platform as a service – connecting multiple endpoints including application data, APIs, and both cloud and local services integration
While these aren't EDI integration delivery tools, they are technical building blocks for creating your own integration solution.
DID YOU KNOW?

Another solution rapidly transforming the EDI data integration landscape is intelligent document processing.

Software platforms like Grooper help organizations process billions of data points every day from large and complex EDI files.
If your organization has little or no control over EDI data integration formats or core processes, bringing the integration solution in-house is probably the best approach.
EDI integration is all about delivering sustainable business outcomes.
Contact us to learn about out great experience as an EDI outsourcing provider!