Do you realize that every time you sell a loan, you're making lenders work just to do business with you?
Here's the situation:
PDF files are designed to be read by humans. When you send PDFs, you are forcing lenders to undergo a huge amount of work because extracting data from them requires specialized software or manual data entry.
And it's not your fault. This old way of transacting business has been the way of life - until now.
What would happen to your business and reputation if you supplied intelligent documents to lenders? -PDF files with built-in, instantly consumable data (full-text OCR won't cut it).
They will rave about you, and be thrilled to continue doing business with you because you make it so easy and less risky.
That's the goal of mortgage origination, right? Making it easy to buy.
Smart PDFs embed a digital copy of all the data printed out on PDFs, making it simple and easy for lenders to instantly receive and process mortgage files.
Overview of Smart PDFs:
---
Why Smart PDFs?
If I scanned a 250 page mortgage packet, made it full-text searchable, gave it to you and asked:
"What's the risk of this loan?" -How would you know?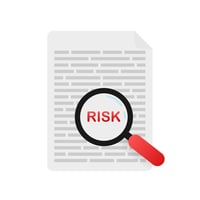 You wouldn't. You'd have to look through every single page and compare it with what you expected / hoped to find. And most likely, you'd need to key that data into your systems to perform an audit (and hope you key it in correctly).
And a reconciliation statement? It's just another form of paper that can't be analyzed for accuracy.
Here's how lenders get around the problem of PDF data from mortgage originators:
Workaround #1
Hand-keying in all important data. This requires a level of expertise in understanding what each document is and what to look for. Not bad, this is easily trained and lenders probably send this chore over-seas or maybe do it in-house with a team of workers.
Workaround #2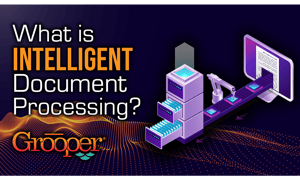 Use intelligent capture software to read the PDF and extract the important information. This is solution is gaining popularity because the price of software is now cheaper than manual labor.
Both of these workarounds add unnecessary expense, risk, and time. All while you are missing opportunities to sell the loan quicker.
Looking for Disruptive Mortgage Origination Innovations?
If you are a forward-looking mortgage originator wanting to gain more market-share by selling loans more quickly, Smart PDFs will get you there. They are a two-edged sword.
Smart PDFs provide quick and accurate post-close audits on every loan and embed all verified data within the PDF itself.
How Do Smart PDFs Work?
A Smart PDF is a document which has been processed by loan servicing software that embeds the meaning of the information contained within it. This is different than full-text search, which only makes finding information you are searching for easier.
Smart PDFs embed the intelligence of what the information on documents actually represent. Meaning is attached to all dates, names, amounts, and document types. It's like a built-in database of information all contained within the PDF.
And for humans reviewing the PDFs? All indexed data is fully bookmarked on the PDF for 100% data transparency.
Delight lenders and attract new business with Smart PDFs powered by Grooper.