The way we work is always changing. While many factors accelerate the pace of change, one thing is a constant: documents and spreadsheets.
What role do these ubiquitous productivity tools play in digital transformation? And have we failed to use them to their maximum potential?
In this article we show how your medical organization's use of productivity tools exposes overall pace of digital transformation. As well as two easy tips for course-correction.
Aren't productivity tools old news? Sure, they've been around since the dawn of the modern personal computer, but according to research firm Gartner, Inc., "Application leaders have ignored the sweeping changes that arrive with the transition from traditional document creation."
What this means is that most organizations have not seen a disruption in the way they work by taking advantage of things like:
Embedded collaboration
Co-document-authoring
New built-in content analytics
If we believe in the power and necessity of digital transformation, we must first commit to transforming the way we work with documents.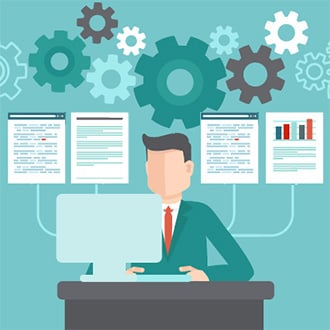 Modern document platforms are entirely different from their on-premise predecessors. Organizations with a monolithic document creation and storage strategy are missing out on the advantages provided by built-in and increasingly intelligent document services.
Microsoft Office 365, Google's G Suite, and stand-alone content creation tools like Slack, Dropbox, Box, and Asana offer new opportunities for transforming the way we work. And it's not just about creating and storing documents in the cloud.
Digital transformation is all about enabling greater business outcomes through augmenting the way we work.
One of the primary tenants of the modern productivity suit is collaboration. Organizations who don't take full advantage of this are missing out on the most crucial capability of the digitally transformed workplace.
5 Questions to Assess Your Organization's Medical Digital Dexterity
Do Your Workers:
Collaborate within applications or are they more likely to use an external tool like chat or email?
Leverage built-in versioning, or do they save multiple versions with updated file names?
Spend time editing a document real-time or do they save, download, and email documents back and forth?
Locate and retrieve documents using search or by drilling down into a structured folder format?
Use productivity tools as applications for ad-hoc project and task management or are they more likely to use external purpose-built solutions?
2 Easy Steps to Kick-Start Your Medical Digital Dexterity
Step 1: Re-Imagine Work
Increasing digital dexterity requires thousands of micro digital transformations.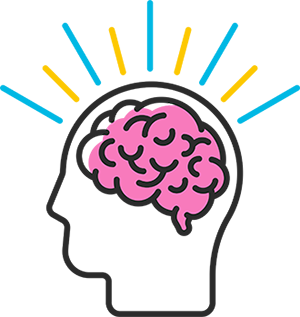 Workers must step back and take a good hard look at how things would be different if the way they create and store documents changed or if they could pick a different work culture. Empower employees to assess they way they work and make changes.
All workers need to add an element of business analysis to their routines. Continuous improvement must be a strategic imperative woven into your organization's culture.
To help re-imagine work, leaders must be on the frontlines of creativity and change. They need to share examples and create a vision for what collaboration should look like.
By becoming early adopters themselves, workplace leaders will streamline the creation of necessary digital transformations that impact each employee's information workflows.
Step 2: Shy from "I"
Collaboration is the norm during a brainstorming session but most traditional work is performed by workers on their own, even if they're part of a team. The desire to perfect a document before sharing it is a silent productivity killer.
Start using tools like embedded chat or simultaneous document editing to encourage productivity and reduce individual time spent working on something that will be shared later on.
Even if real-time collaboration doesn't occur, other team members will be able to check progress and add comments that will help with the final work product.