OCR software is an incredibly useful tool that helps with extracting data from invoice documents. But what are its capabilities, and how does it work?
Before making a decision on OCR, it's good to get a brief rundown on the technology and several ways that OCR is used to automate Accounts Payable processes.
Table of Contents:
How OCR Works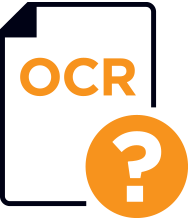 In the Accounts Payable world, OCR (optical character recognition) software looks at scans of invoices (and other AP documents, like RFPs, RFQs, or shipping documents) and recognizes characters on pages in order to convert them into electronic data.
That data can then populate fields in a database, AP system, or ERP.
Some OCR is restricted by looking in certain zones for specific data points, but modern intelligent document processing uses OCR that is not restricted and looks all over a page for your data.

In order for your OCR software to automatically recognize all of the data you need, some pre-training of vendor invoices is required. But the good news is that your data entry work can be cut by 90%.
In addition, the best invoice OCR software can accurately recognize data on extremely complicated invoices with line items that span multiple lines and multiple pages.
What about electronic (non-scan) invoices? Since the text is already electronic, the OCR aspect of invoice processing software is not needed to extract text and integrate it into downstream systems, such as ERP software. Even if you're receiving EDI files, you may want a modern solution to allow you to validate that the EDI files are correct and in the format needed by your ERP.
OCR is a useful tool in the Intelligent Document Processing (IDP) belt to help extract invoice data. After that, other tools of IDP help with validating the data, organizing your invoices, and posting them to your ERP system.
---
Get Our Free Cheat Sheet to Invoice Processing Software!
Interested in processing AP documents but not fully aware of what to look for in OCR / document processing software?
No problem! Our Cheat Sheet to Invoice Processing Software gives you a list of 11 important items to look for to make your document automation projects a success! GET IT NOW:
---
5 Scenarios of OCR for Accounts Payable
If you are looking into OCR software, you want to first assess how much time your Accounts Payable staff is spending on manually keying in invoice data. Figuring this out will help you decide if you need a smaller tool or a comprehensive automated invoice processing system. It will also help you determine the ROI you need for your project.
There are several situations when your staff is doing manual data entry, including:
PO Invoices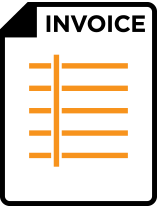 When processing PO invoices, OCR software can recognize and extract all the data you need. This process can be very time-consuming and takes dozens or hundreds of hours a week to complete manually.
As a rule of thumb, the average AP clerk can process about 5 invoices manually per hour.
And one of the most significant accounts payable automation benefits is that OCR software eliminates all manual errors common with hand keying in data. Therefore, OCR is an excellent answer to saving time and re-purposing AP staff to higher-value work.


PO Invoices with Errors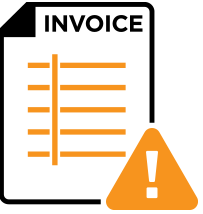 In your current workflows, what happens when PO invoices have errors, such as wrong prices, goods that haven't been received, or invoice data that was rounded up or down due to vendor contracts?
Does your AP staff have to place that invoice off to the side or email the relevant person for approval?

When this happens, intelligent document processing systems (which contain OCR software) immediately know if data is incorrect. How?
These systems can automatically mathematically validate the data. If there are errors, the software will flag certain sections for a human to look at and correct. In the instance of external vendor contracts rounding figures up or down, OCR software can solve this in two ways:
A tolerance level can be set for that specific vendor, so it won't be flagged as a problem


Multiple Lines of Line Item Data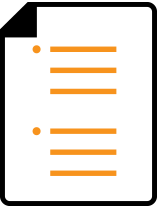 OCR invoice software can save loads of time and money in extracting complicated data from line items. Some software, like Grooper, excel at capturing complicated data from line items that span more than one line and even span from one page to another.
For invoices that relate to specific lines on a PO, software like Grooper can easily facilitate two or three-way matching in order to post for payment. Users do not have to manually identify or select items on the PO that the invoice relates to.
No matter what other companies say, manual intervention is not required.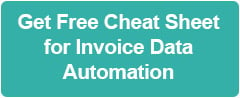 Duplicate Invoices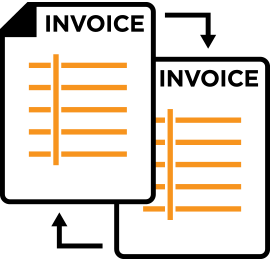 Sometimes copies of the same invoice can come days or weeks apart. If they are scanned into OCR software, it can immediately detect that the invoice is already in the system.
If this is currently a problem, OCR technology can save your AP staff redundant work and many headaches of posting duplicates to your ERP. It could even prevent the dreaded "double payment."


Validations and Invoice Posting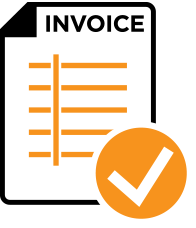 There are several thoughts to consider for this step of invoice processing:
What is the minimum amount of data required to post an invoice to your ERP, accounting system, or database?

I

n a perfect world, how much more data (or what additional points of data) would you like included with the invoice?
The reason that's important is because OCR software can extract and include any data you would like when posting invoices. If your ERP expects every line of an invoice to reference a specific order line number that it relates to, IDP software (which OCR is a part of) can automatically push that data over and will not need to be handled manually.
---
Tackling the Toughest AP Document Problems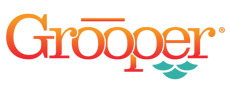 If you are using manual work to accomplish any of these AP processes, the best OCR software (like Grooper) can absolutely solve your most challenging problems.
So consider an intelligent document processing system for accounts payable automation, as OCR is just one of many tools in the toolbox to tackle your toughest issues.