In Grooper 2023, reviewing documents has never been easier!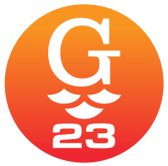 With the Grooper web client, users can review documents over the internet using a web browser. Gone are the days where each user needs Grooper installed on their machine.
Gone are the days where each user needs write access to the Grooper database and file store. The result is a more distributable, more secure, and more modern document review workflow.
This webinar covers the basics of reviewing documents in Grooper using the web client. We will discuss:
The review interfaces
Their setup
Differences from the thick client review experience
We will also demonstrate how to set up a client workstation to scan documents with an optical scanner over the web client.
Watch Today!