You've processed thousands of documents in hundreds of Batches from dozens of Batch Processes. Your dedicated team of document reviewers has verified document classification, extraction and more in Review steps. Documents and data have been exported to their appropriate endpoints.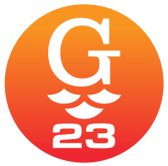 But you want more.
You want information about what happened in the Batch Process's steps. You want information on how your users are performing during Review steps.
You want reporting statistics.
You want the Stats page.
In Grooper 2023, the Stats page allows you to create reports, using a variety of Batch processing metrics. In this video, we discuss how to use the Stats page to generate reports beneficial to understanding how your Grooper processes and reviewers are performing.
Watch Today!