Discover Permission Sets — a new way of handling user access in Grooper 2023. This functionality allows you to define which parts of the program Grooper users have access to over the web client.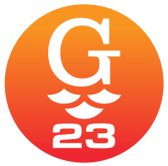 You wouldn't want your lowest level data entry clerk to have the same access as your Grooper administrators, would you?

Maybe you have someone in between who needs more access than some but others. Permission sets allow you to do this quickly and effectively by creating sets of access rules and assigning users with Windows ACL.
Furthermore, Permission Sets give you fine-grained control over what users can do in Grooper by removing their ability to perform certain tasks. For example, you may not want your all document reviewers to have the ability to delete Batches, leaving that capability to someone who can verify the Batch should be deleted.
You can do this with Permission Sets!
You can also remove a group of users ability to perform a task like Batch deletion and grant that right to whomever you deem appropriate.
Watch Today!