Artificial intelligence software solutions are deceptive.
Not in a nefarious way, but it's easy for the creators to make the software seem almost too easy to use. And it's not that they are trying to oversell, it's just that using the software is second nature to them.
It's Because You Don't Know What You Don't Know
Have you heard of Kenneth Blanchard's situational leadership model? Bear with me - this is relevant to why AI software adoption is so difficult...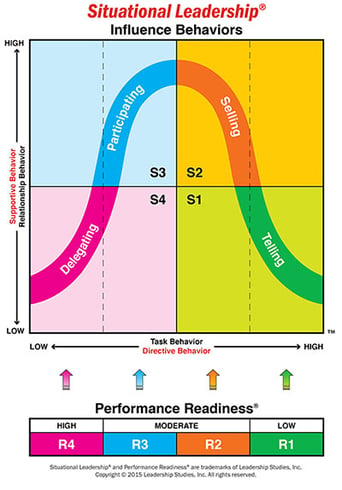 Blanchard draws a square with four quadrants. Starting from the lower right-hand box and moving counter-clockwise, he labels them "S1," S2," "S3," and "S4."
When someone starts a task and it's the first time they've approached that task, they start off in the "S1" quadrant.

I sum up "S1" as "you don't know what you don't know." At this time, the task seems exciting and your commitment to the task is very high. However, this doesn't last! In "S2" reality hits.


When you begin to know what you don't know,

stress skyrockets and commitment plummets

. This is "S2."


But if you stay with the task and receive the appropriate direction and support necessary for success you move on to "S3," and finally "S4."


In "S3" you know what you know, and in "S4" you're completing the task on autopilot - by muscle memory.
BIG IDEA:

By understanding that software vendors are "S4" with their products, you'll be better prepared for your own journey through the quadrants.
Plan Ahead for "S2" - Selling
Here's where you'll make the difference between a radically successful business transformation with AI...or a failed (or very painful) attempt.
When you know the moment will dawn when you find yourself in way over your head, you can plan for that. And planning for it will certainly get you there more quickly.
As the developer of a data integration platform, we've seen successful and failed implementation strategies. I'd like to share a recent success story by an organization that took a very different approach.
The Reality of Software Training
First, a question that I bet you can relate to (as I've been a part of dozens of new software implementations, maybe more): Have you ever started using a new software where the vendor provided onboarding and support for an initial time period?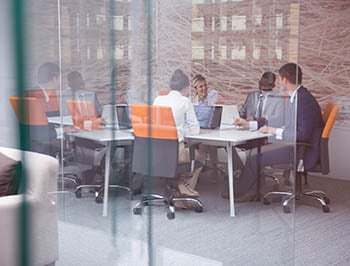 Sure. That's how it always goes. They're "S4" and assume you'll be able to get up to speed in X number of weeks or months.
The reality is that by the time you're fully "onboarded" and the vendor has backed off, you've only just begun to grasp how to really leverage the product to show the promised results. It's now that you need support the most, and not the kind that shows you what to click and how to navigate the product.
Initial support and training is absolutely needed, but when vendors aren't used to stepping in at the moment you need them most, how will you ensure success when the stress of "S2" hits?
Here's What One AI Company Did to Ensure Success
Our ai document extraction software is a blank slate until it is configured to solve specific problems. Since we have an intimate understanding of how to work in it, this company asked us to do something different.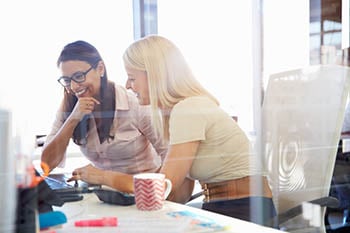 What they asked for outside of the traditional training was a very specific knowledge transfer from us to them.
Sounds fairly straightforward, but there was a stroke of genius there. With an understanding of how to work within our software platform, they asked us to spend exactly one week in an intensive build-out of their first model (our software is an intelligent document processing platform, so models represent data that need to be extracted).
Taking Off The Training Wheels at the Right Time
Because we've built thousands of models, they knew we'd help them avoid common newbie mistakes by starting them off in the right direction.
After the initial week of work, they asked us to train them on how and why we built the model the way we did. They knew that there would be additional development work required, and wanted to perform the final tweaks on their own with our direct support.
This kind of knowledge transfer at the critical time when they may have otherwise felt in over their heads was a key to their success.
Here's Exactly How the Knowledge Transfer Went Down
Over a period of 3 months, we committed an engineer full-time to their success. They gathered a group of individuals, with both technical and business knowledge to learn the software platform.
As they needed help understanding the initial development work, and how to build out the platform further, expert resources were at the ready and committed to their success.
People experienced with what it really takes to achieve success with business transformation know that investment in any software is only a small percentage of the overall cost.
I jokingly (but I bet I'm right!) say that software is only 10% of the overall cost.